Share Atari Party with your friends!
Thank you!
Atari Party 2010
Sunday, March 14th in Davis, California
---
---
Music
Classic computer and video game music is still popular, and often old game systems and sound chips are used to generate new tunes.
8-bit Weapon

We received permission from the band 8 Bit Weapon (Seth and Michelle Sternberger) to play some of their tunes at our party this year. They also sent along a sample song to share here on the Atari Party website! They tell me "it's 85% Atari 2600 sounds from a real Atari 2600!"
Tempest 2000 Soundtrack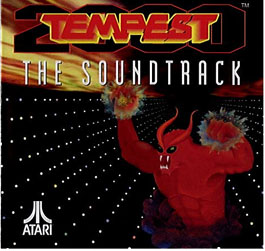 Keep an ear out for the Tempest 2000 soundtrack, either when the game is being played, or when we stick the soundtrack CD in an Atari Jaguar and light up the room with the Virtual Light Machine.
---
Flash-based player powered by the open source MP3 Player project.
Last updated: Mar. 13, 2010 10:31pm
---
"Atari" is a trademark of Infogrames Entertainment, SA. "Atari Games" is a trademark of Warner Bros..
Game console names and game titles are trademarks of their respective owners.
This event is a not-for-profit event, put together by volunteers and is free and open t o the public.