Photos
Pack-up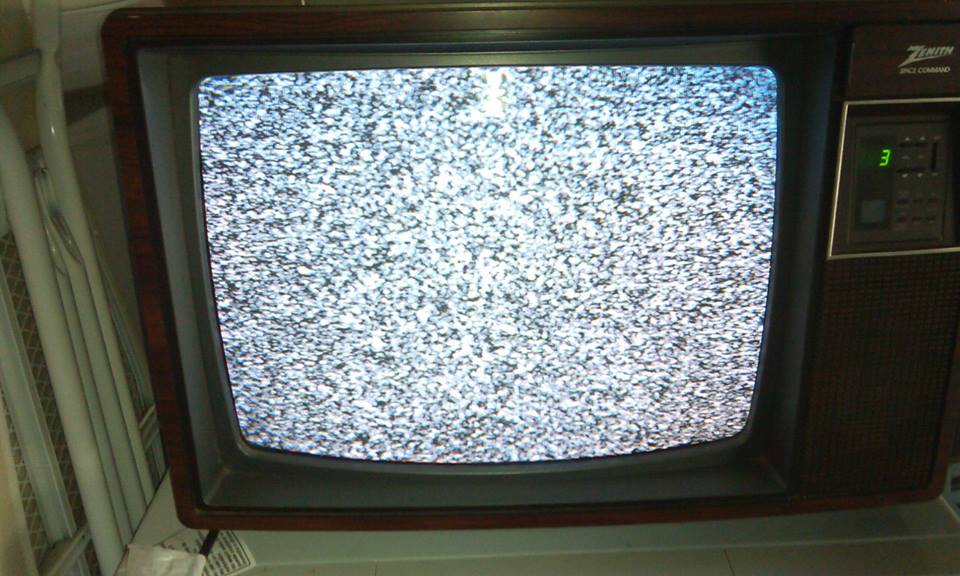 Checking out my old, woodgrain Zenith TV to make sure it still works. (They're here!)

Packing up books for display.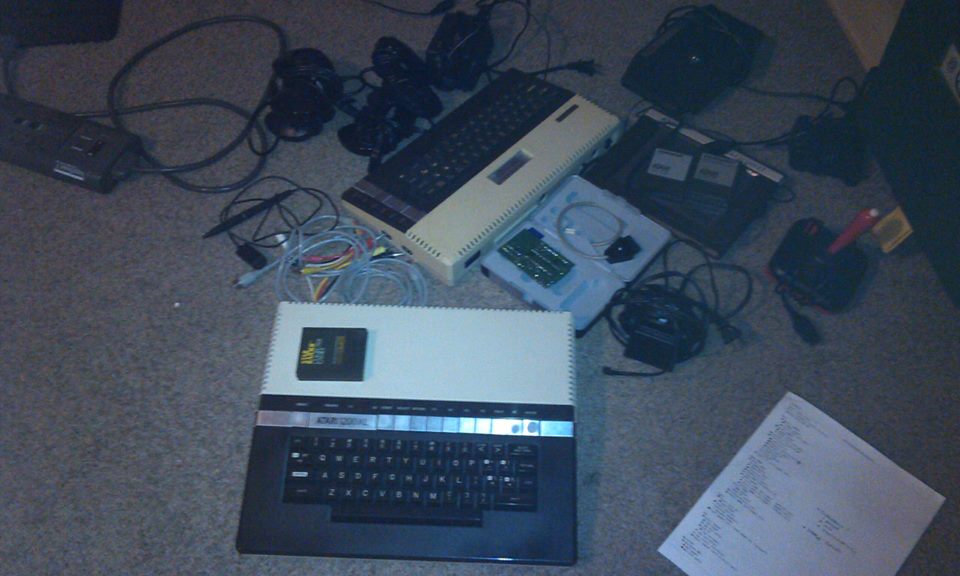 Getting ready to pack up my Atari 800XL and 1200XL 8-bit computers, and peripherals.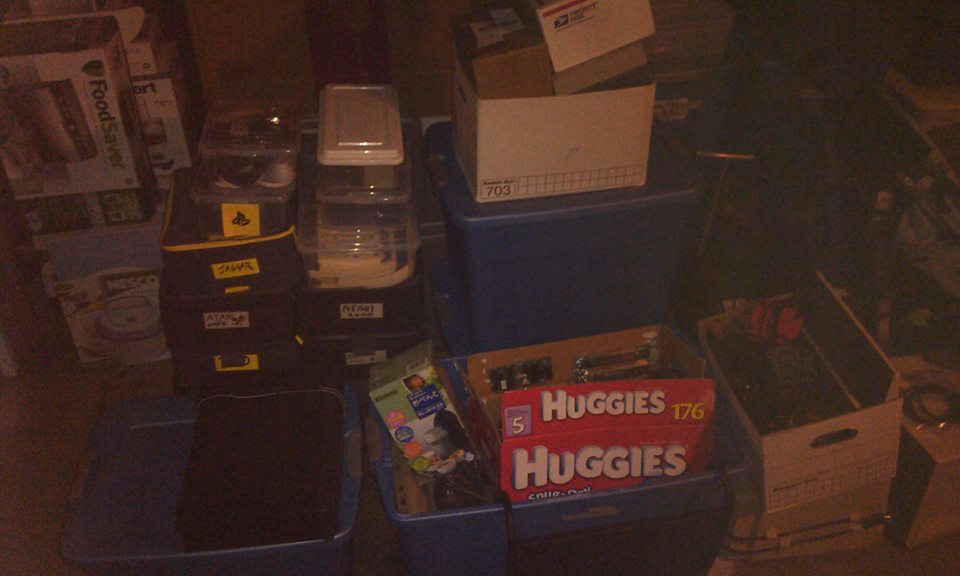 All boxed up and ready to go!
The party!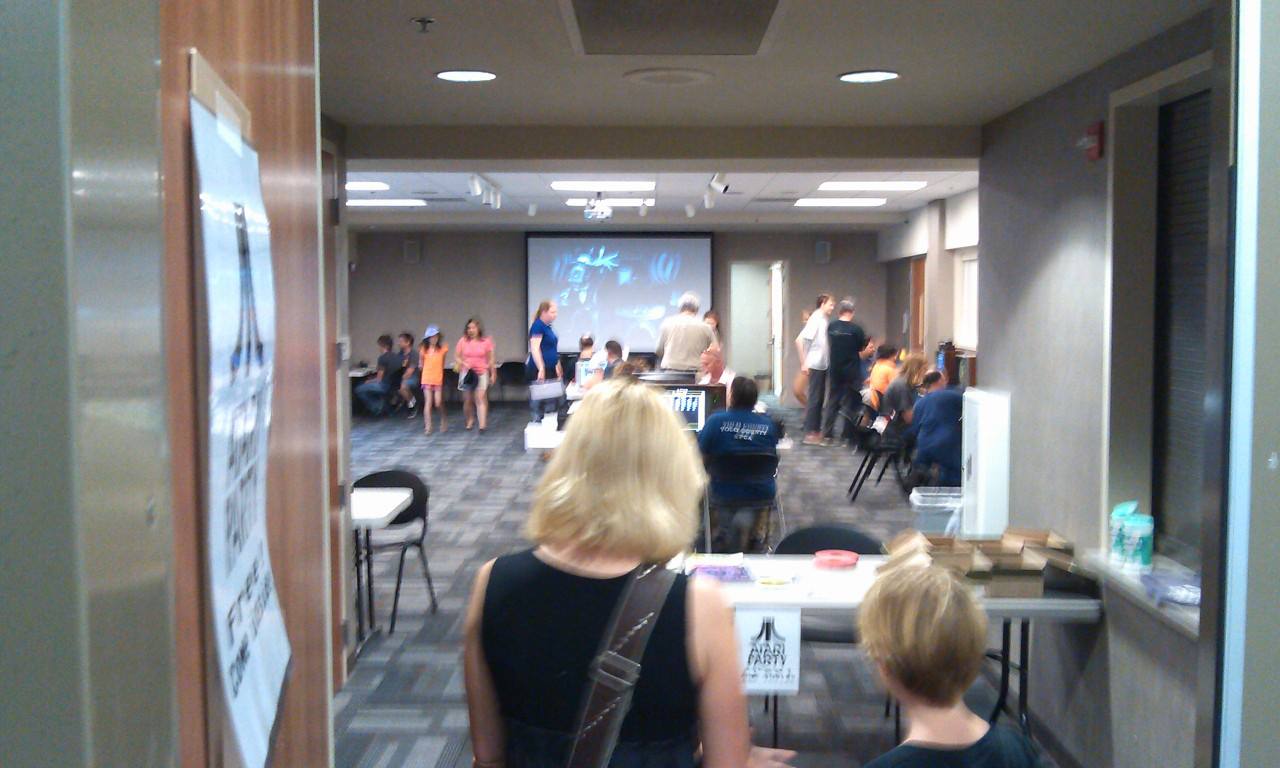 Atari Party begins! The view from the entrance.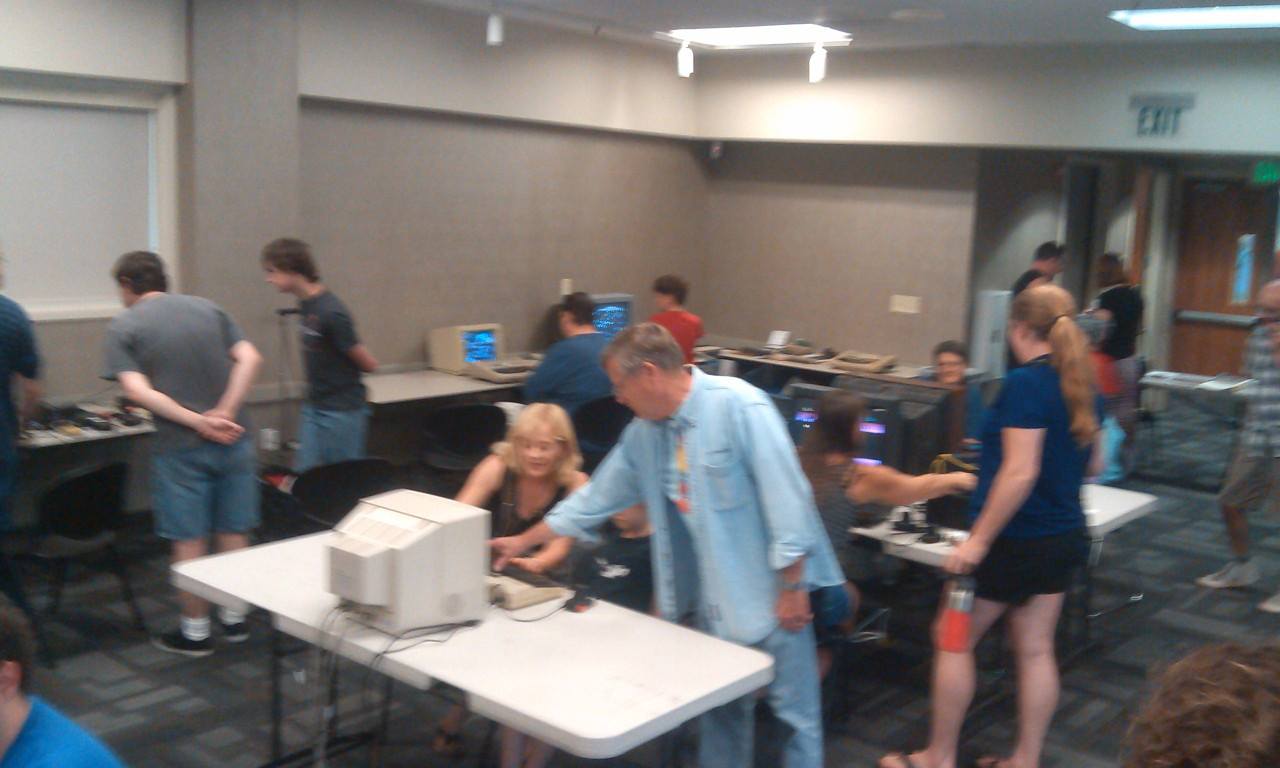 Early-birds checking out the games. (Based on raffle tickets given out, over 130 people came to the show!)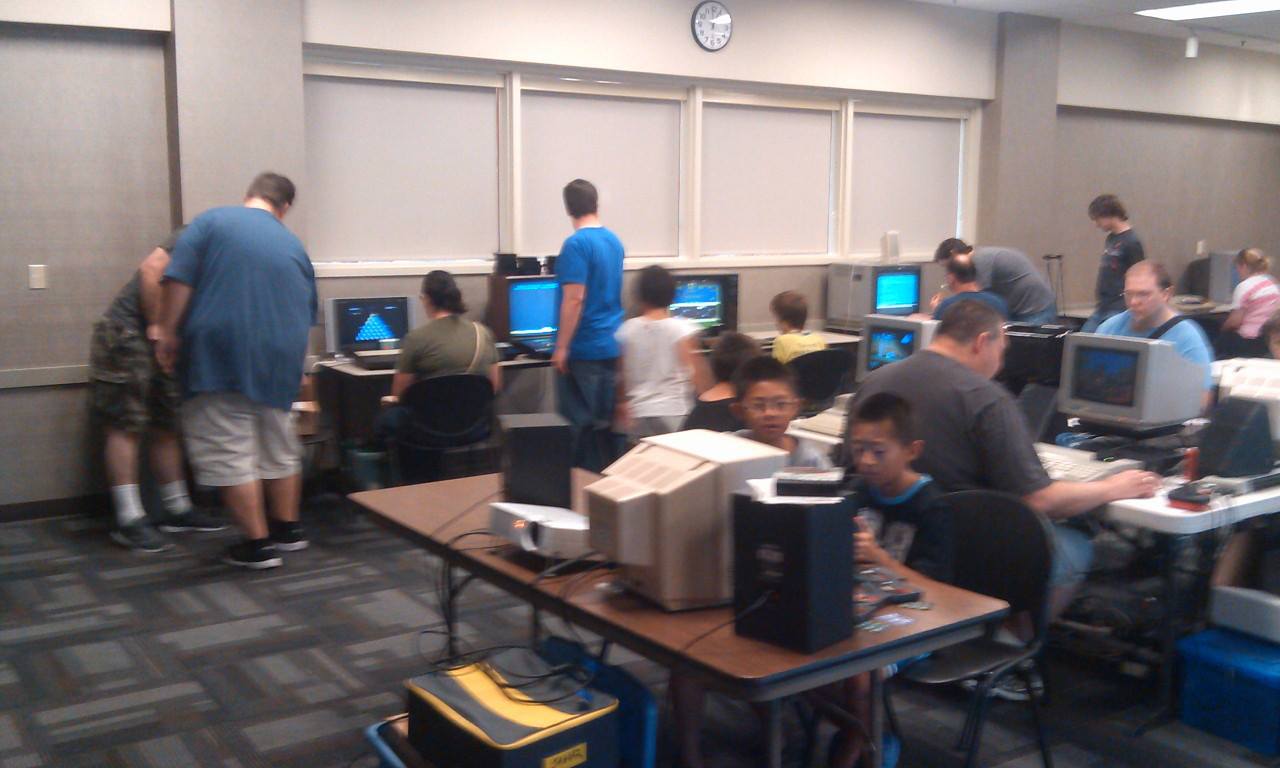 Over 20 systems were up and running simultaneously.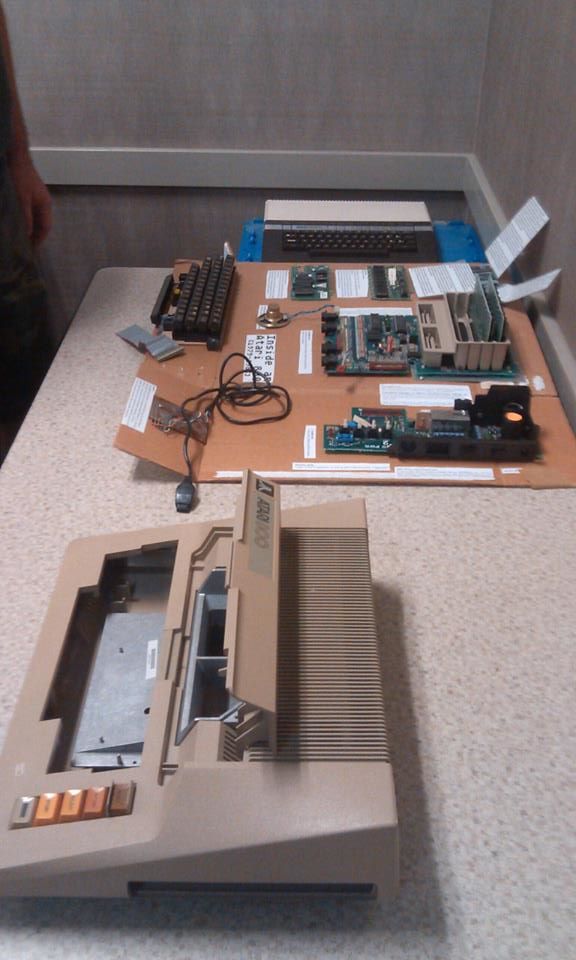 "Inside an Atari 800 computer" display.

Dig-Dug on the Atari 7800.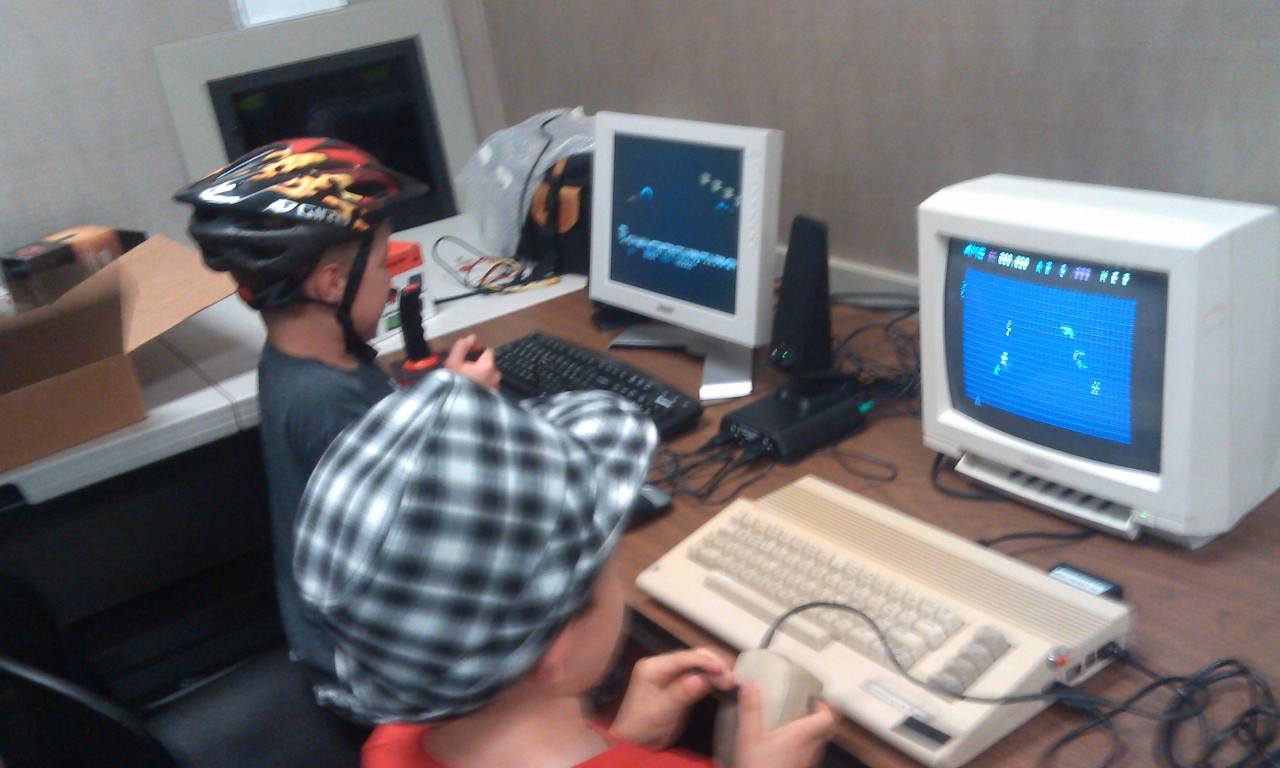 MCC-216 (in Amiga mode) and Commodore 64.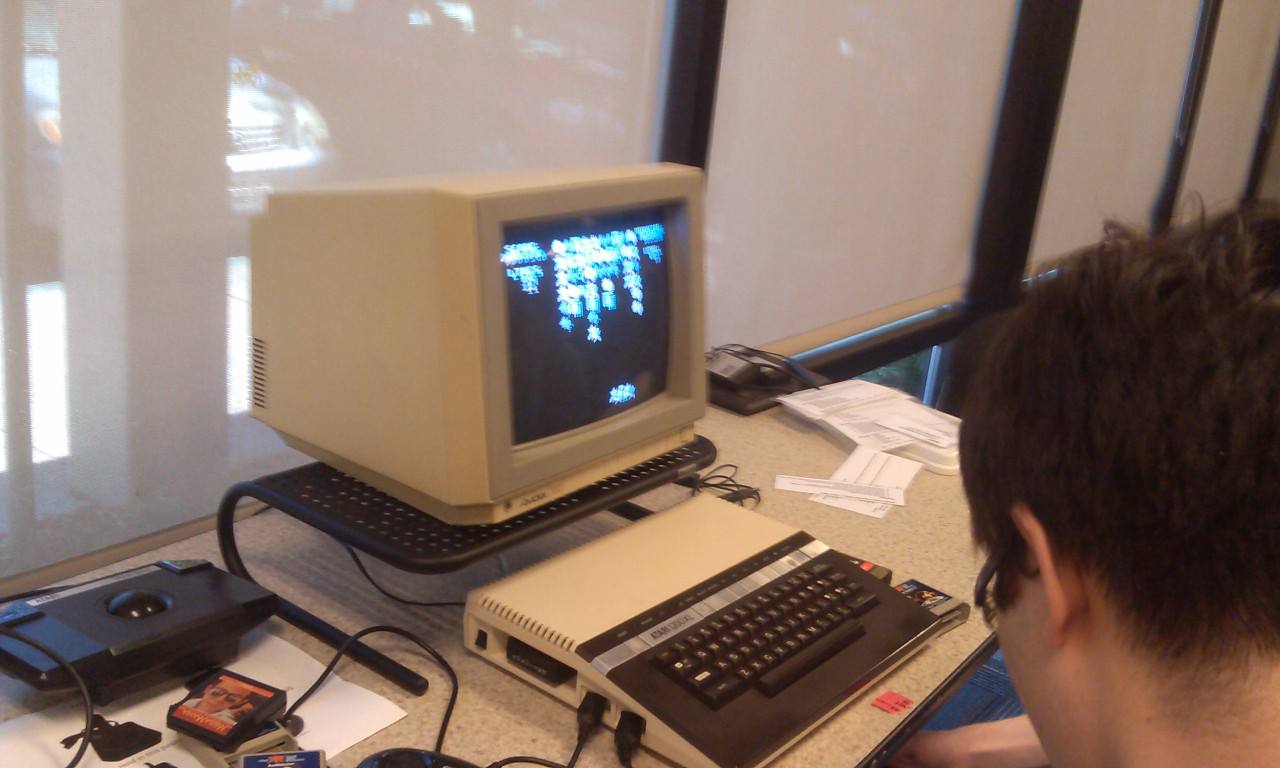 Atari Party host's very own Atari 1200XL from his childhood, running "Gem Drop", a game he wrote in 1998!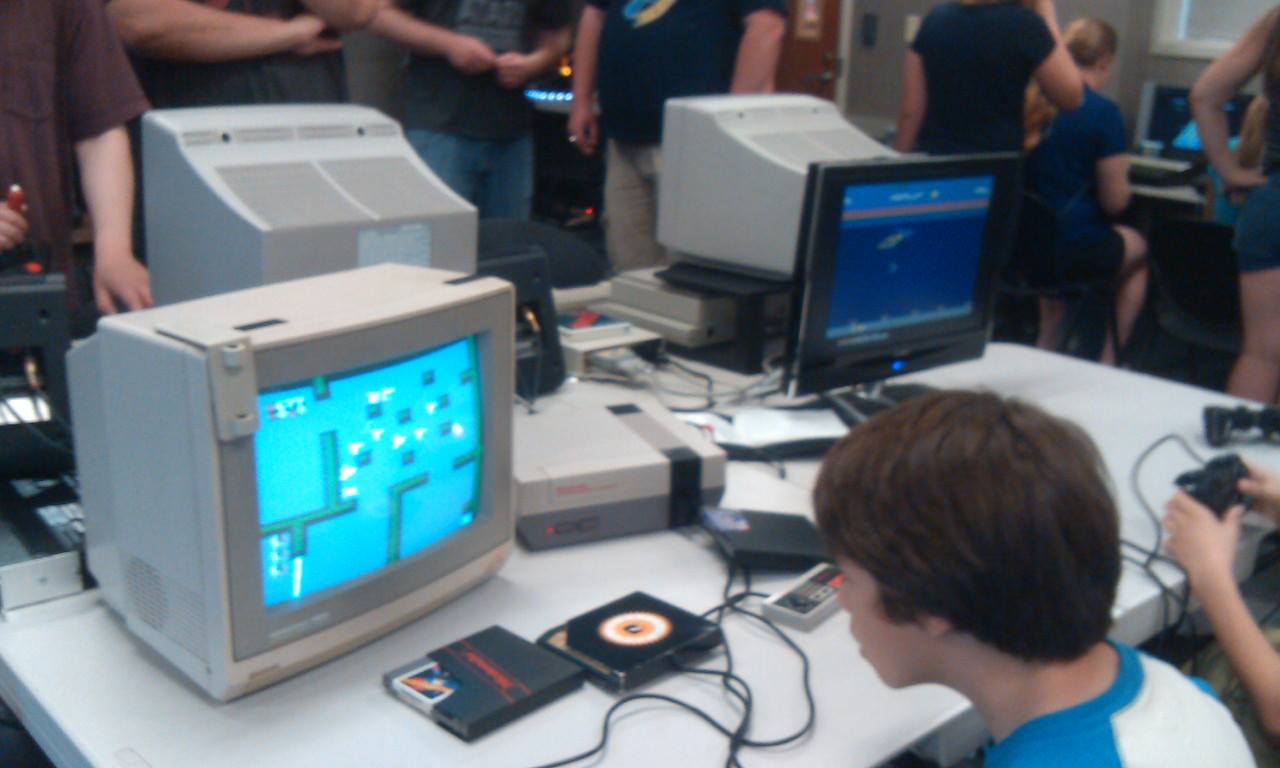 Nintento NES running Gauntlet, and a Sony PlayStation2 playing Atari 2600 games.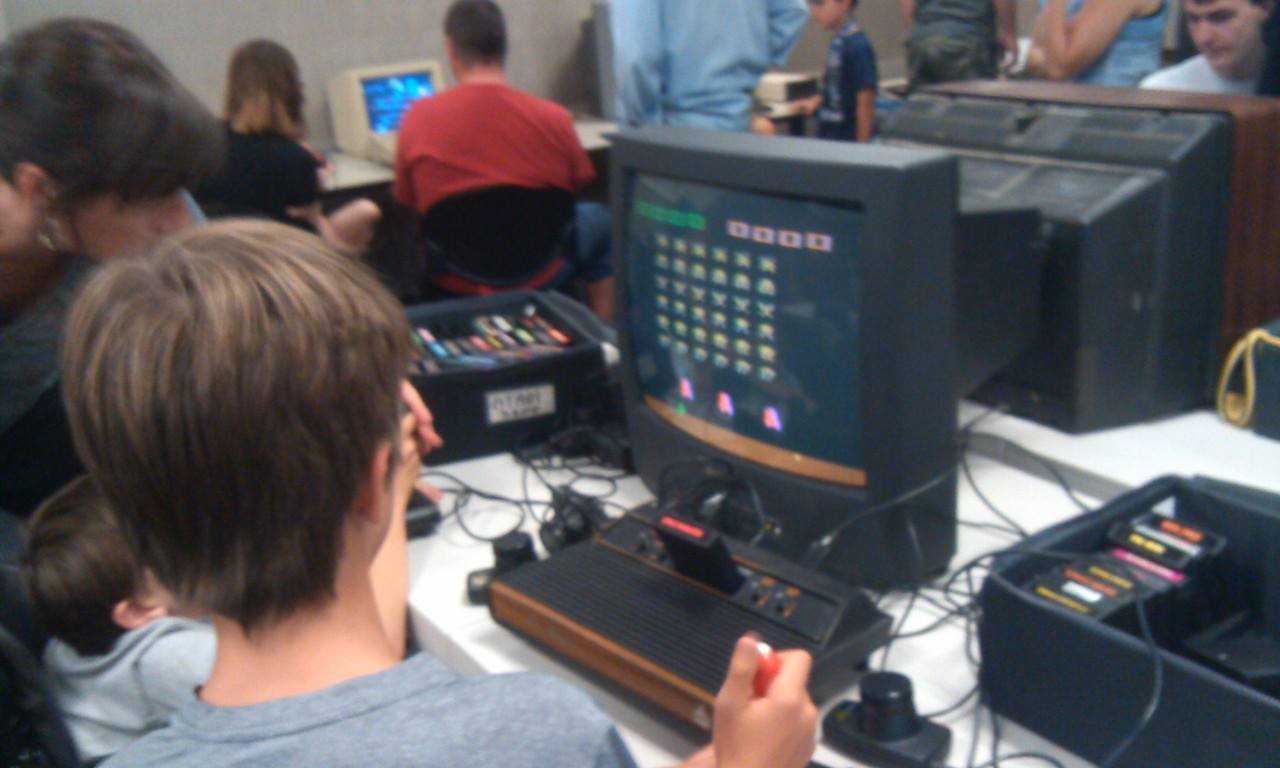 Space Invaders on the Atari 2600 (VCS).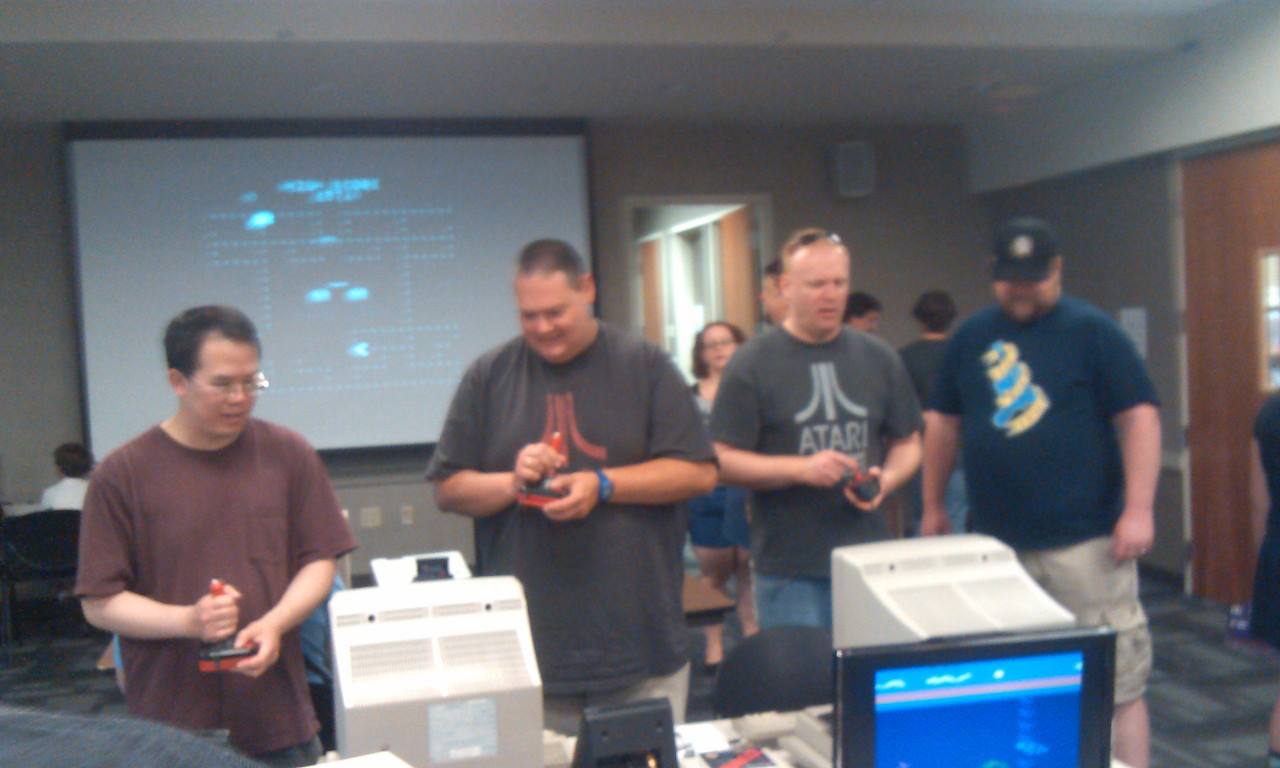 Numerous "Atari" shirts were to be seen.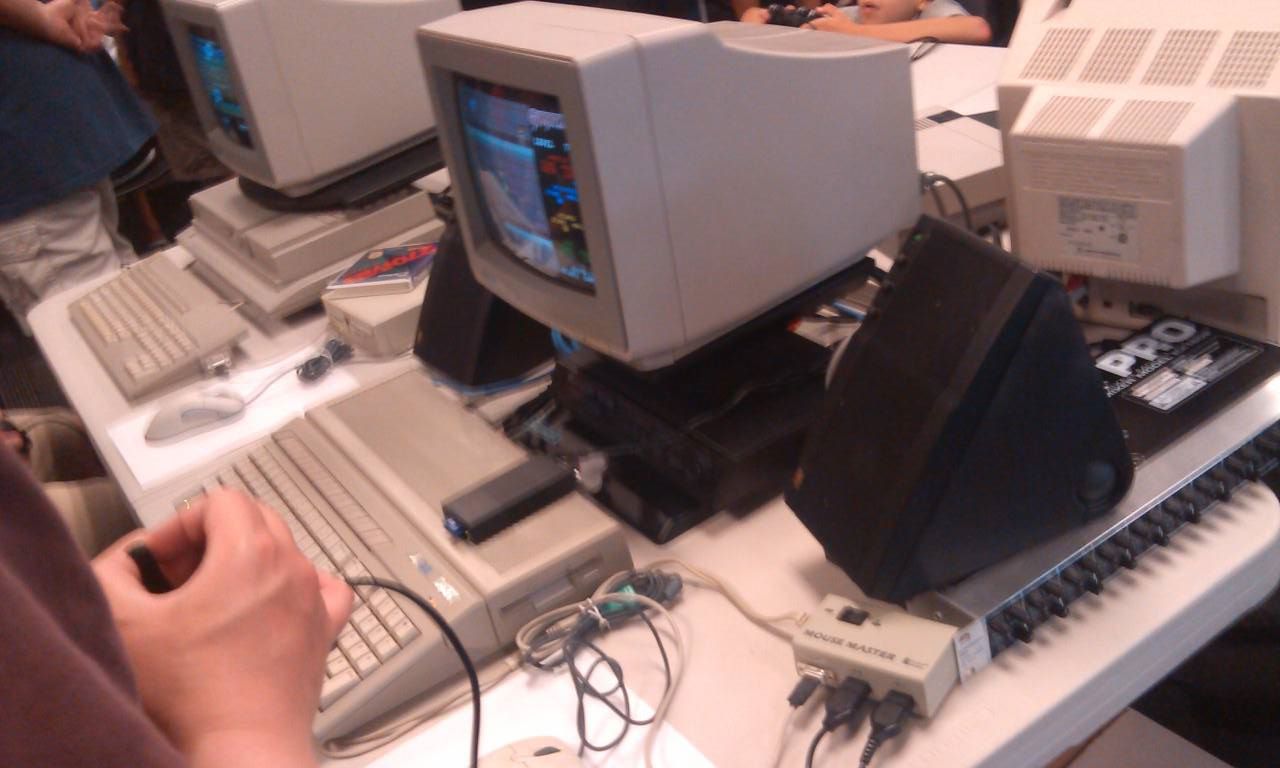 Gauntlet on an Atari ST with a big sound system.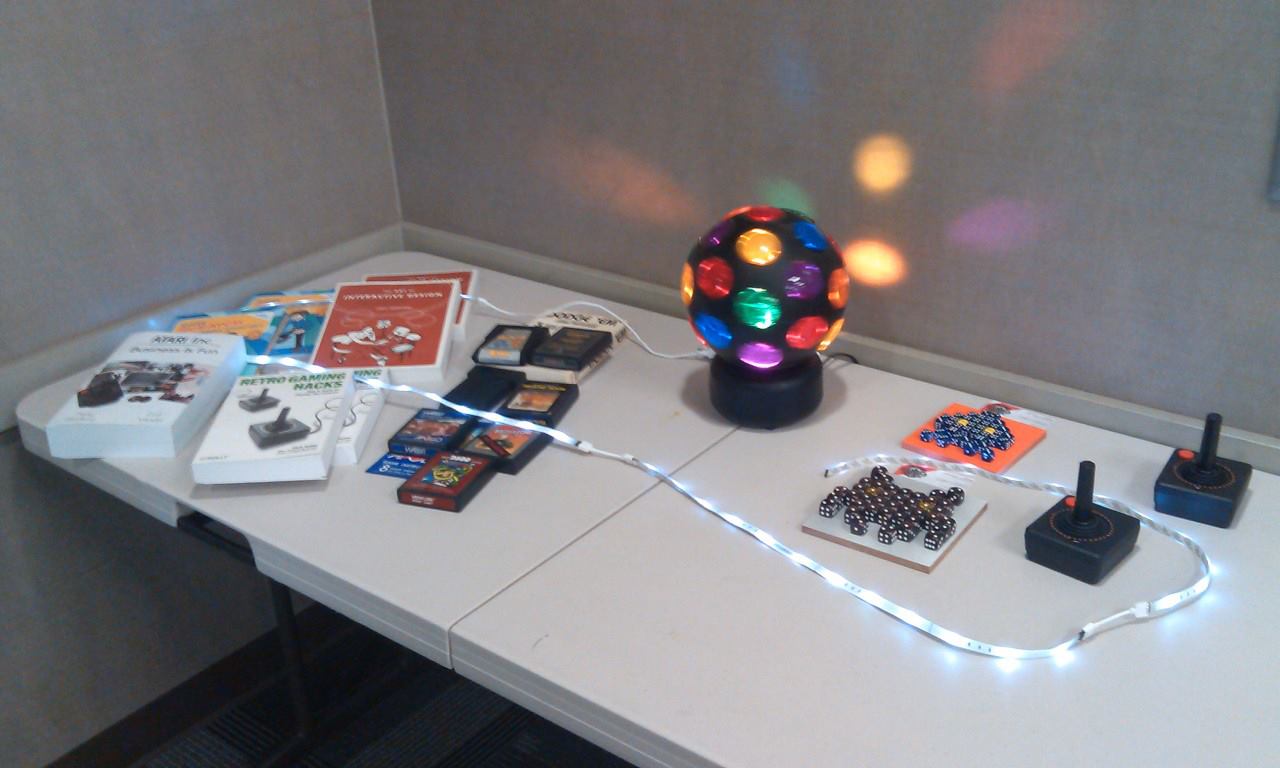 This year's modest collection of give-away prizes, including topical books from O'Reilly Media, Atari, Inc.: Business is Fun, some art from 8-bit Mosaics, a collection of Atari 2600 cartridges, and a pair of Syzygy CX-40-styled USB joysticks.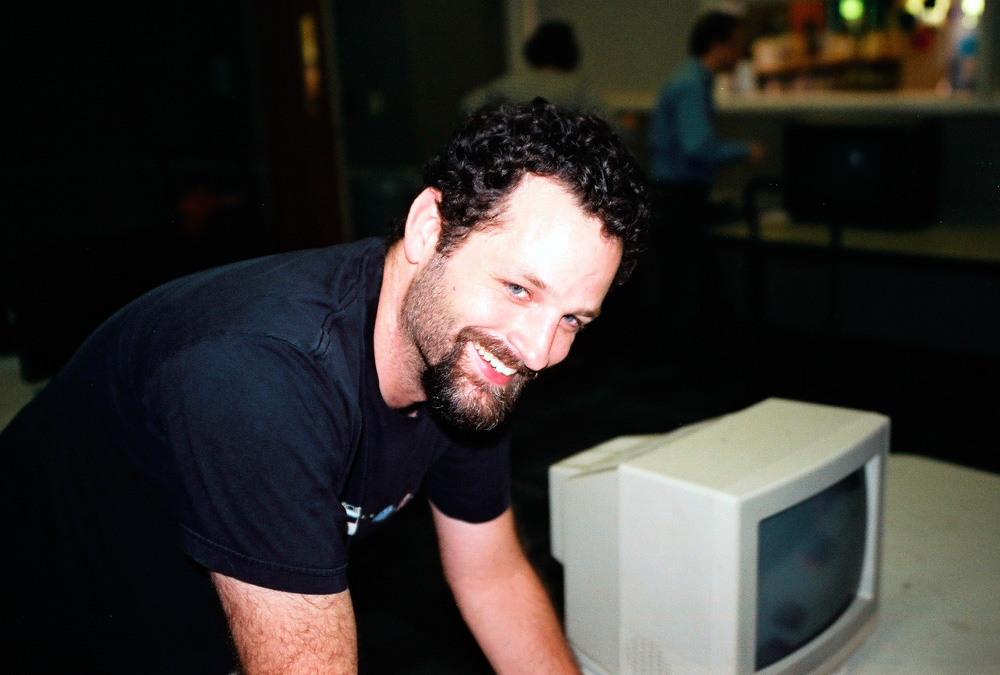 Photo by Robert Bernardo
Bill Kendrick, organizer of the Atari Party

Photo by Robert Bernardo
ArcadeRetrogaming.com's MCC -216 with Frogger (C64)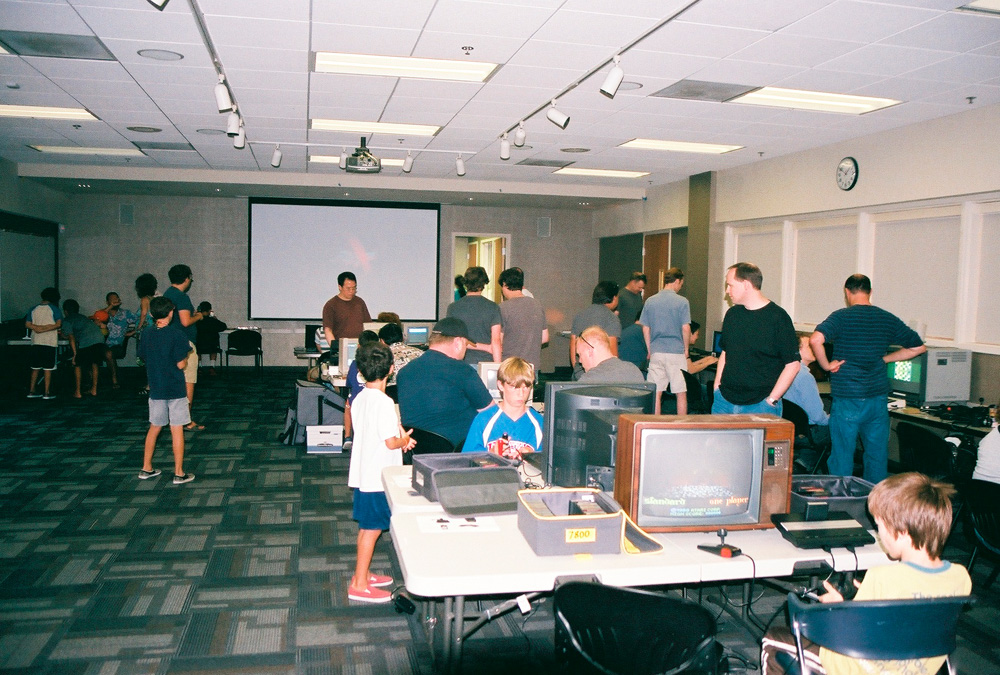 Photo by Robert Bernardo
A quieter moment when 140 weren't in the room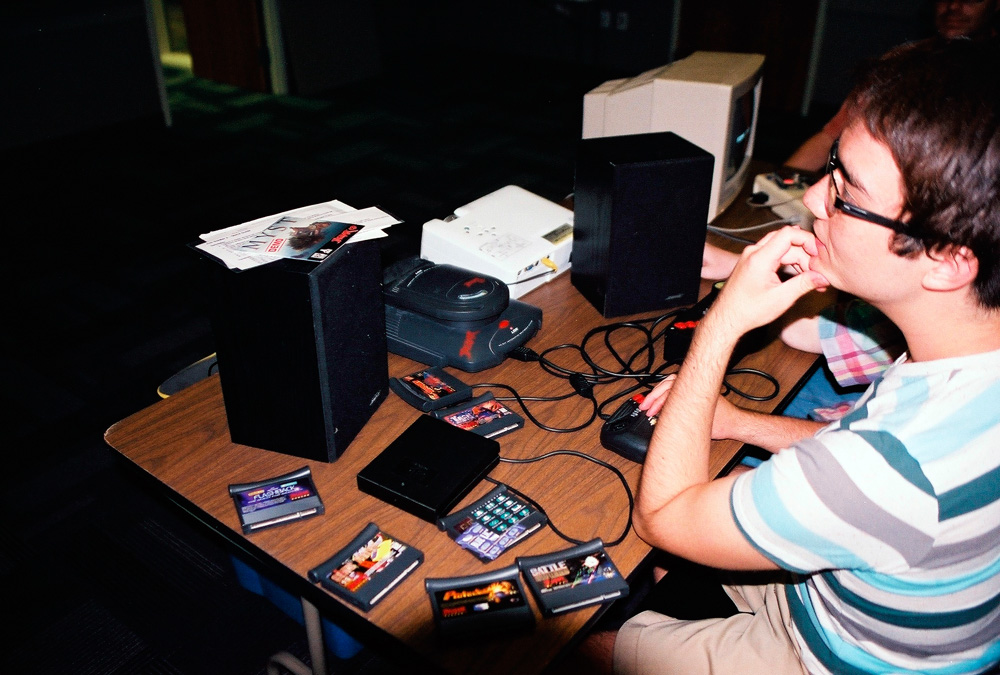 Photo by Robert Bernardo
Between the speakers, a Jaguar console with its CD "hump"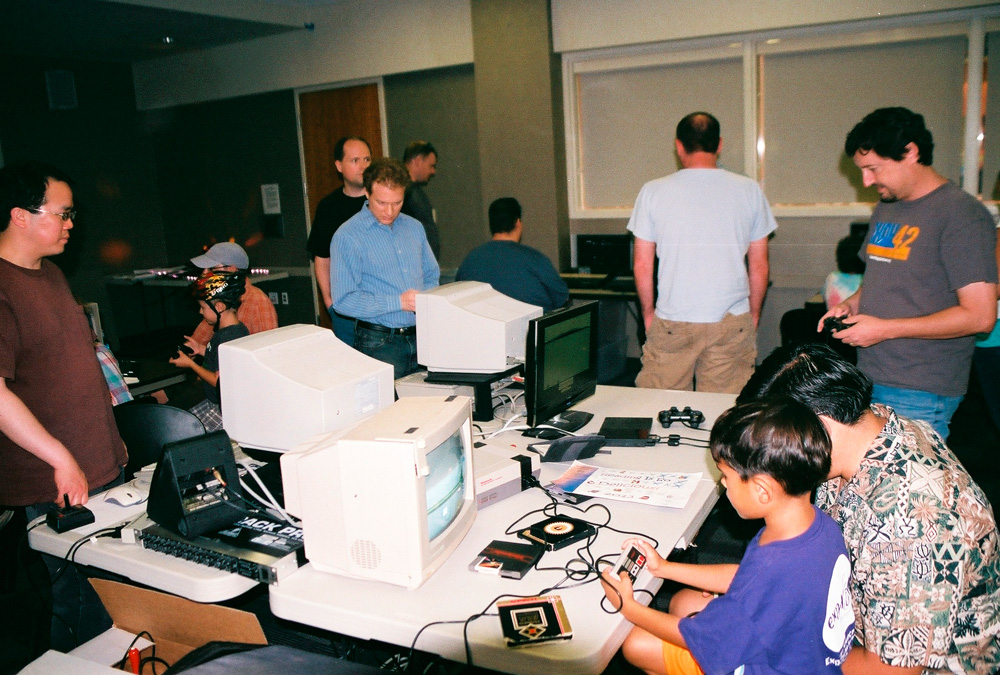 Photo by Robert Bernardo
Intense game play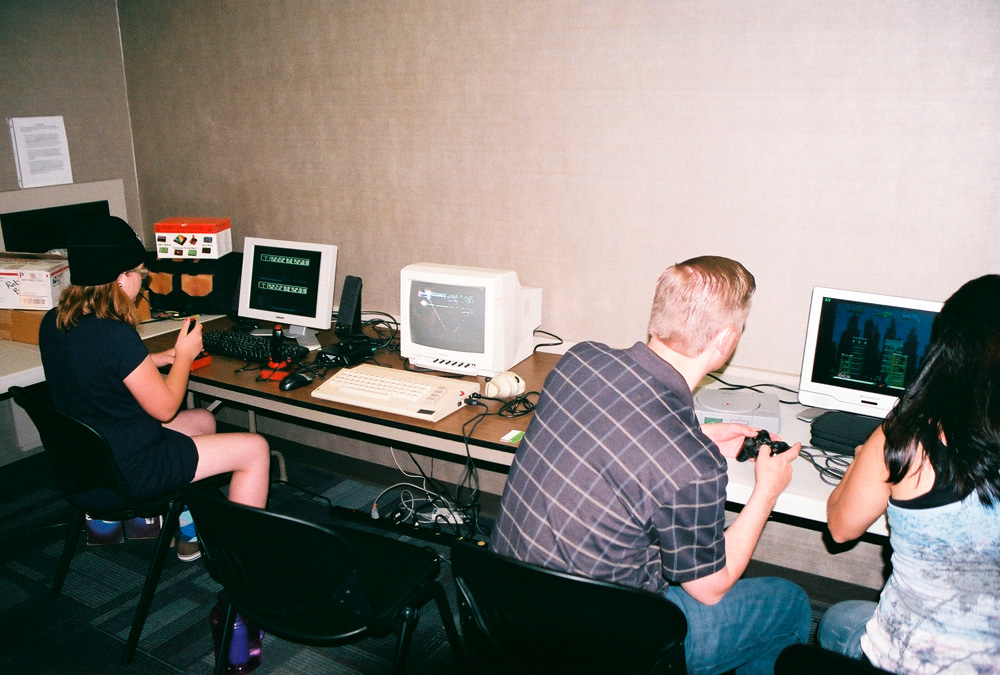 Photo by Robert Bernardo
C= (left and middle), MCC -216 and C64 with Multicart 64
Afterwarrds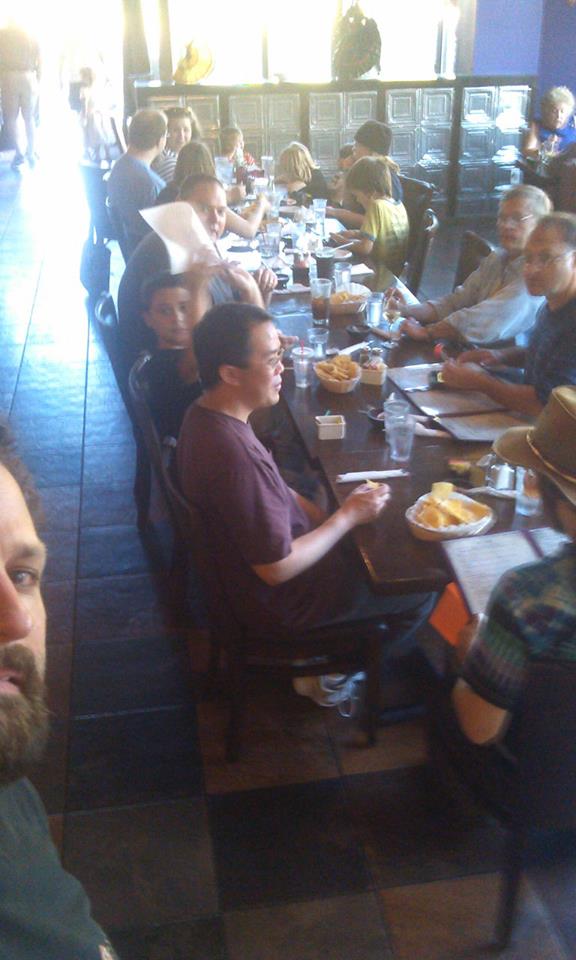 Some of the volunteers & their family members went to Tres Hermanas in downtown Davis for much-needed sustenance.